How to Test Klaviyo Emails
Before going live with Malomo, you will want to test the email flows within Klaviyo to ensure that customer orders are flowing through, and emails are populating correctly with the customer order information.
First step is to move the emails into Manual mode for each flow, in order to start collecting the real time customer data: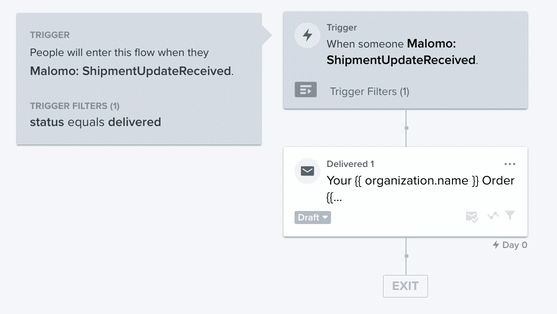 You will repeat the step above for each Malomo flow. Give it 1-2 business days in Manual mode to allow for ample data collection.
Once there is enough data within each flow, you will begin testing the emails. See video below for how to see the real time customer examples pulled into the flow (note : nothing is sent to the customer when the flow is in manual mode, they are just queued in the needs review section).
Repeat the step above for each flow. Once you have tested enough examples and things are looking good and working properly, then you are ready to take the next steps to go live.